Free Shipping
UK: free shipping over 15 pounds
Austria, Belgium, Czech Republic, Denmark, France, Germany, Hungary, Italy, Luxembourg, Netherlands, Poland, Portugal, Spain, Sweden: free over 30 euros
Bulgaria, Croatia, Estonia, Finland, Greece, Ireland, Latvia, Lithuania, Romania, Slovakia, Slovenia: free over 60 euros
EU Delivery
Austria, Belgium, Bulgaria, Croatia, Estonia, Finland, France, Germany, Greece, Ireland, Italy, Latvia, Lithuania, Luxembourg, Netherlands, Portugal, Romania, Slovakia, Slovenia, Spain, United Kingdom.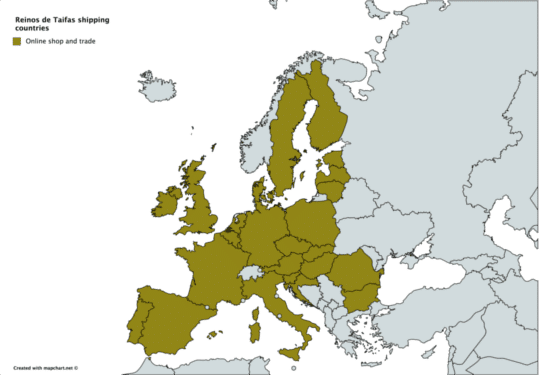 Safe Payment
Our online shop is PCI Compliant with high-security standards for online payments. We also have SSL (Secure Socket Layer). That is the gold (or green) padlock that appears in the address bar when looking at a website. An SSL ensures that all data processed between the customer and the site is encrypted and attackers or malicious programs can not intercept it.
28 Days Returns
We are confident about the quality of our products and their excellent value. If you are not satisfied with your purchase, we offer you an extended period to send us your returns.