Since the 1700s our family have been growing millennial olive trees in a region historically and traditionally dedicated to the olive tree.
Olive trees have been growing on the Iberia peninsula since the Roman times, continued by the Arabs and so on until today.
We produce one of the highest quality Olive Oils available on the market and are so proud of it that we consider it "Green Gold".
Reinos de Taifas offer special prices to our trade partners.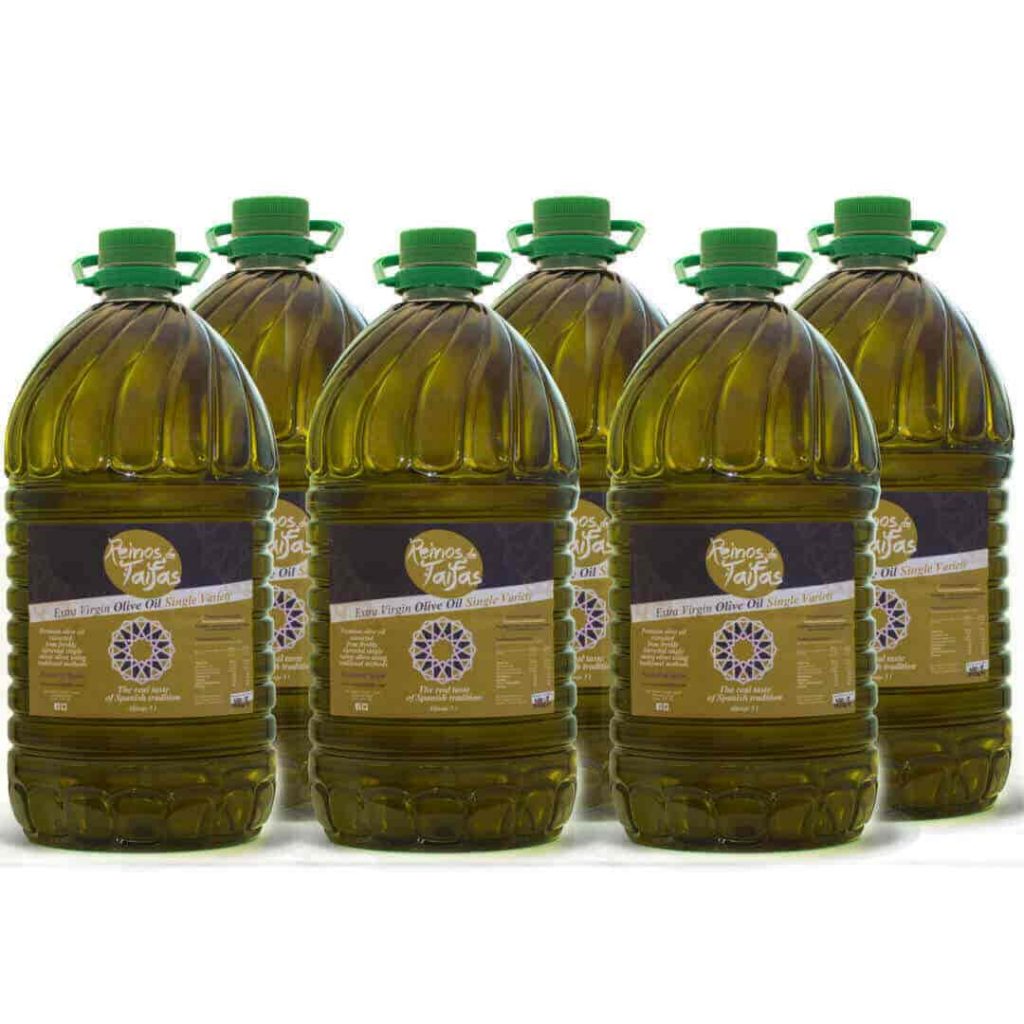 Green Gold
We manage the whole process on our farm, from growing the olive trees and harvesting to oil extraction and the bottling of the olive oil, ensuring the highest of quality in the final product.
'Single Variety'
Our Extra Virgin Olive Oil is only ever made from a single variety, differentiating their 'premium' quality from the average product. Each cultivar has a different flavour and natural characteristics.
Eco-friendly
We source from local suppliers and have built some significant relationships with them along the way. We use lightweight, environmentally friendly packaging for all of our Olive Oils.
Adapted logistics
Our logistical planning is designed to achieve the shortest period between the bottling of the product and the customer enjoying it, making sure it is always as fresh and as tasty as possible.
Customer support
We aim to provide all the support you need to make an informed decision when choosing our products, so if you have any questions not answered on the website, please ask.
Solidarity
We donate part of our income to charities related to the environment and food education, preventing hunger and obesity and human health.